Home Generator Boerne, TX
Sales, Service, Installation of Home Standby Generators
Power outages are inevitable, and often leave you without everyday conveniences like refrigerators, washing machines, heating and cooling systems, and ovens. Protect your family from the effects of outages with a backup home generator from us.  SharpLine services and sells emergency home generators to homeowners and contractors across South Texas, Boerne, and the Hill Country.  These residential backup generators turn on automatically, ultimately protecting you and your home at all times.

Installation & Maintenance
SharpLine isn't just a backup generator dealer. We also install, repair and maintain them. We work hard to keep your residential backup power system running at its full potential with routine maintenance and service.  We help our homeowners determine which home generator is right for them as well. 
Since 1991, our team has been helping homeowners get the generator products, services and advice they need. We work with you from beginning to end, helping you find the right product, then installing it and helping you maintain it.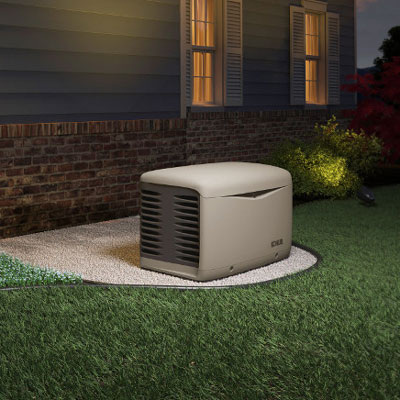 If you need a backup generator for your home in Boerne, Corpus Christi, San Antonio, the Hill Country, or anywhere else in South Texas, give us a call today at 1-800-720-1457 to set up a no-obligation, no-cost consultation. We'll match our generator services, maintenance and other electrical services to your needs. Our factory-trained team will help you through the entire process.
We also offer our home generator sales and services for commercial and industrial clients as well. SharpLine offers sales, service, and installation services to homeowners from South Texas to the Hill Country.